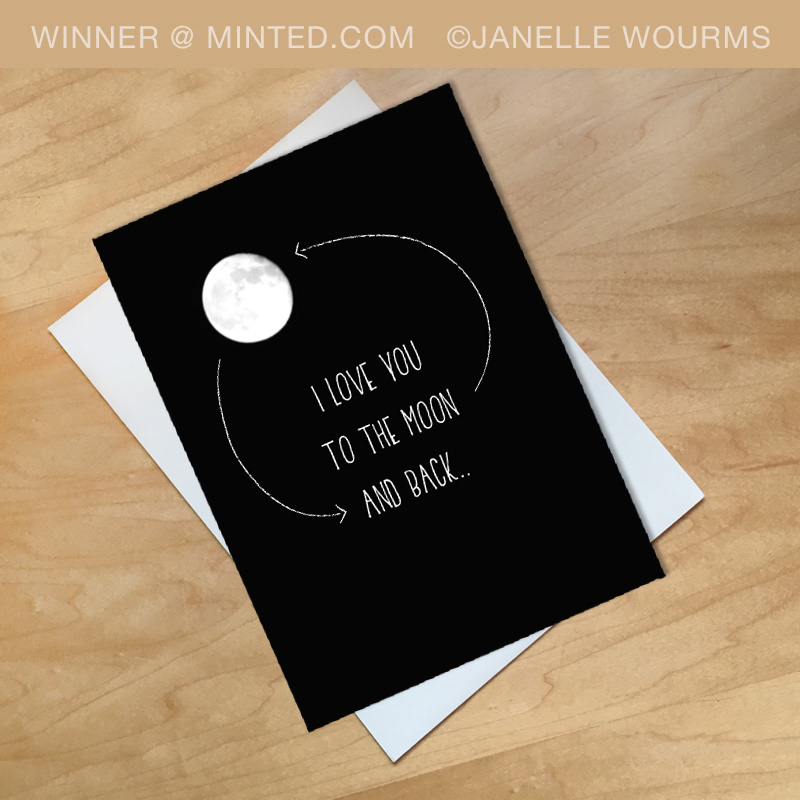 I'm excited to announce that my design "
To the Moon
" was chosen as a 2017 greeting card winner. Retailers are currently curating their selections for resale.
Although potential buyers are currently confidential I can share that there is a chance of seeing my card at a store near you!
(Text written by 
Leslie Borchert
)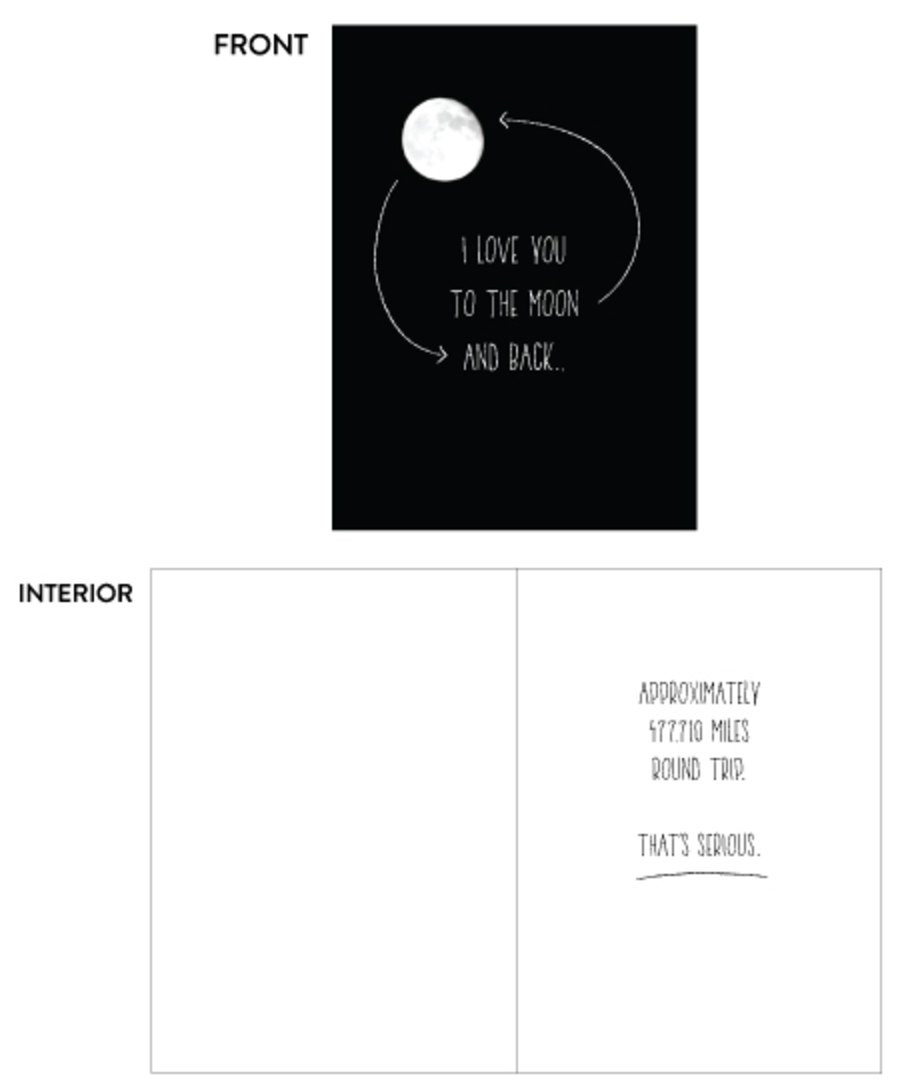 I was also a 2017 greeting card challenge winner as a writer for the text I paired with this beautiful design created by
Yuke Li
.
It reads:
(front) beauty
(inside) There is beauty, even in death,
if you choose to find it, in the little moments, look,
listen, they're there with you still each day. 
I'm so sorry for your loss